UNITED AIRLINES - Good Leads the Way

---

Every airline has a story. But not every airline is led by good. That's what makes United's one you don't want to put down. This campaign is the story of an airline when Good Leads the Way.



ANTHEM

The story begins with an anthem told on broadcast/streaming platforms.





And social.










NEW YORK TIMES

We also placed this story front and center alongside some of the world's biggest stories—with a New York Times cover page ad that directs to a 6 page spread.


OUT OF HOME
Then, we rolled the credits out in the real world, giving the main characters of this story the spotlight they deserve.


SOCIAL
On social, we continued telling the story of United, quite literally—with an interactive IG Story.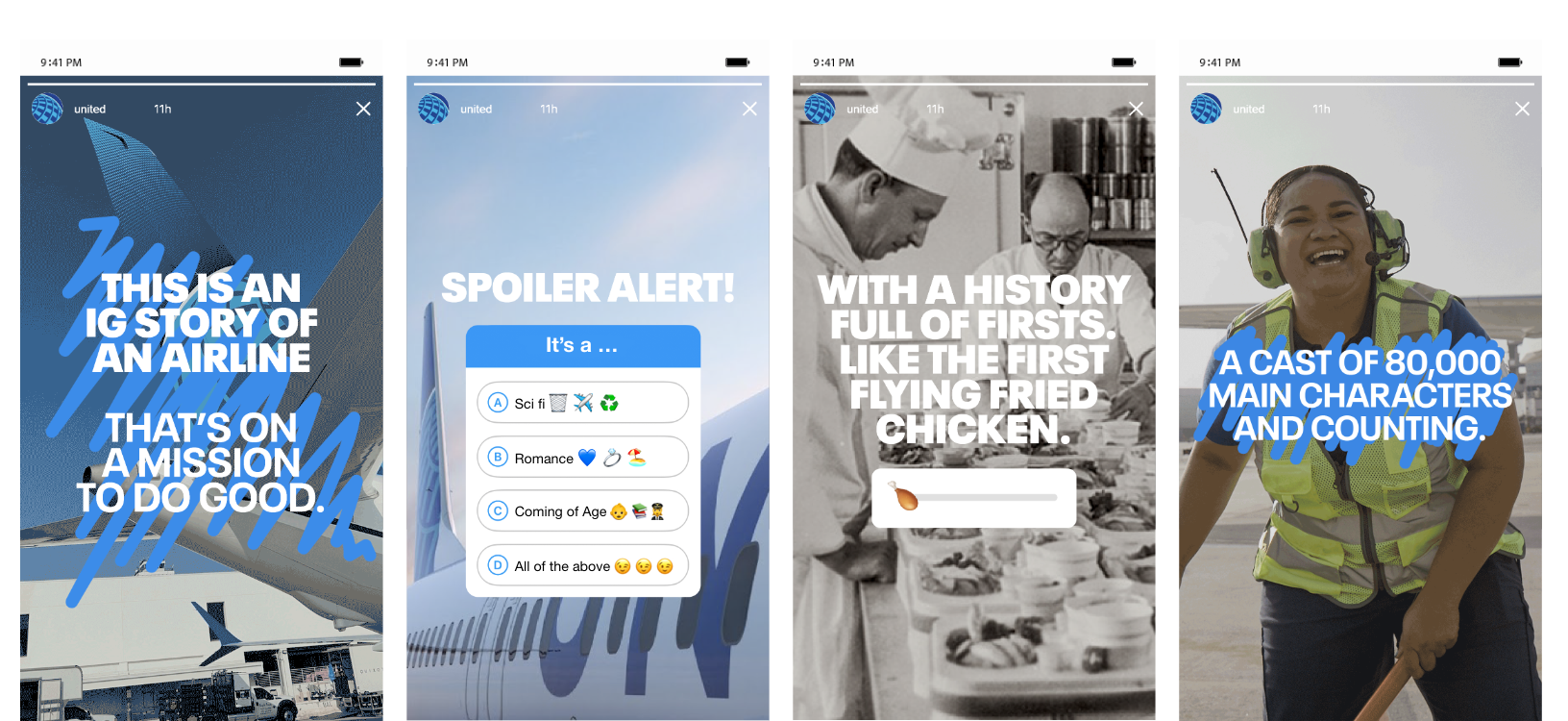 + an IG sticker that let employees and creators add their credits into the story.

TIKTOK ACTIVATIONS

But the story doesn't end here. We also told the world how Good Leads the Way on TikTok.

︎︎︎︎︎︎︎︎︎

CLICK HERE.










Made at

72andSunnyLA

with:

Creative Directors: Maddie McDowell, Tim Howman, Josh Hacohen

Art Directors: Kailey Riggen, Tessa Memmott

Writers: Lulu Wimberly, Kevin Tosi, me

ECD: Lauren Smith

CCO: Matt Murphy