UNITED AIRLINES - New Route Launch
---
New route announcements are a big deal in the airline industry.
So we fueled the hype by inviting people to guess United's new 2022 flight routes to win a seat on one of them.



THE TEASE:


First, we hinted that clues were about to drop.


THE CLUE DROP:

The next day, we released a clue-filled teaser film on Instagram, Twitter, FB and YouTube.

Introducing A Tale of Two Suitcases: a short film that transforms the United terminal into a canvas for clues.







THE SLEUTHING:
*Click to enjoy.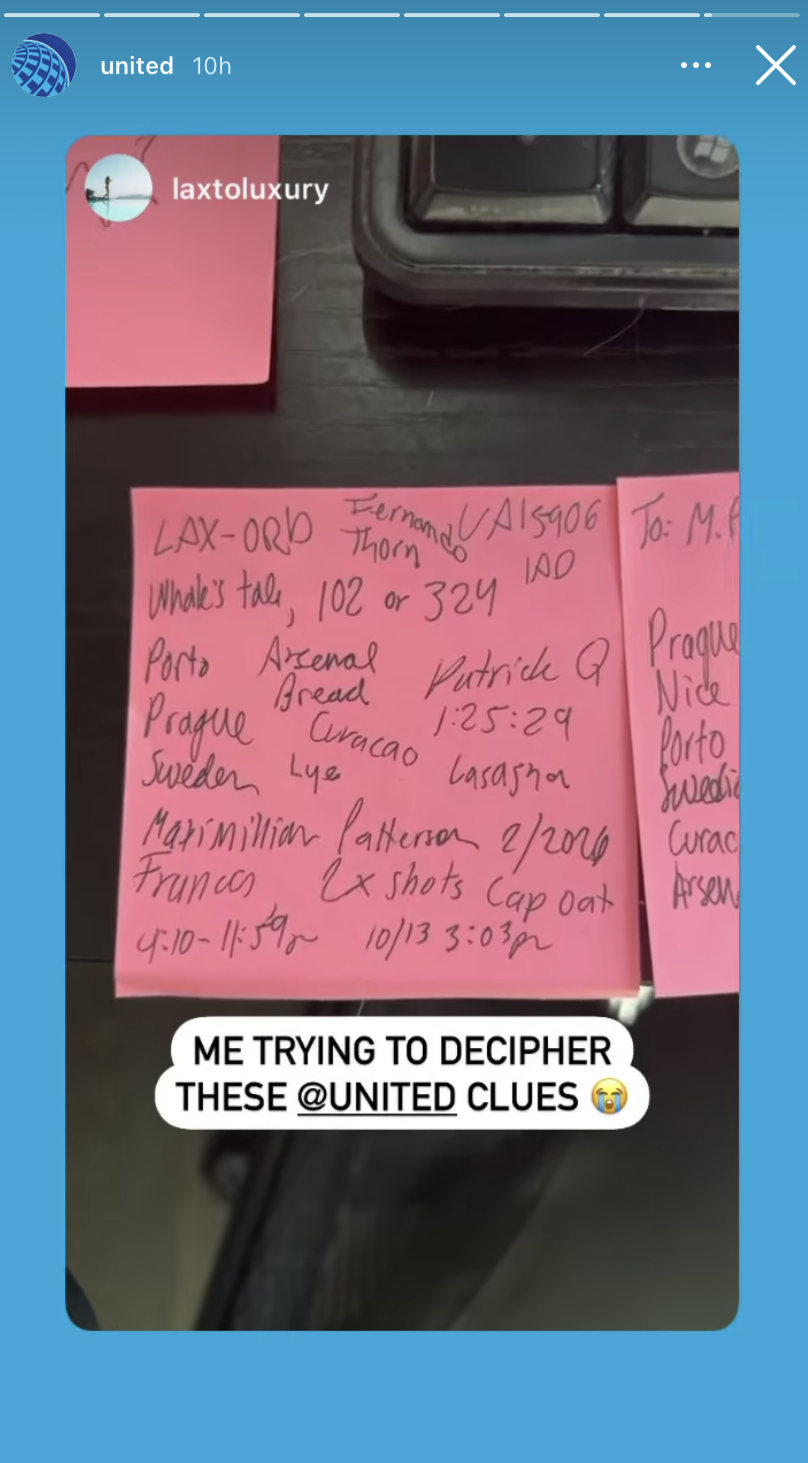 Yep, we even hid a clue in the United app.


THE REVEAL:

24 hours later, we posted the big reveal of all the hidden clues in our teaser and officially announced the routes!






THE RESPONSE:







Stay tuned for next year... 😉