United Airlines — New Routes
---
We announced United's new routes with a clue-filled social film, challenging users to guess the routes to win a free flight.



PHASE 1: TEASE

First, we hinted that clues were about to drop.


PHASE 2: CLUE DROP

The next day, we dropped the clue-filled teaser film on IG, Twitter, FB and YouTube.







PHASE 3: THE SLEUTHING
The guesses poured in—click to enjoy.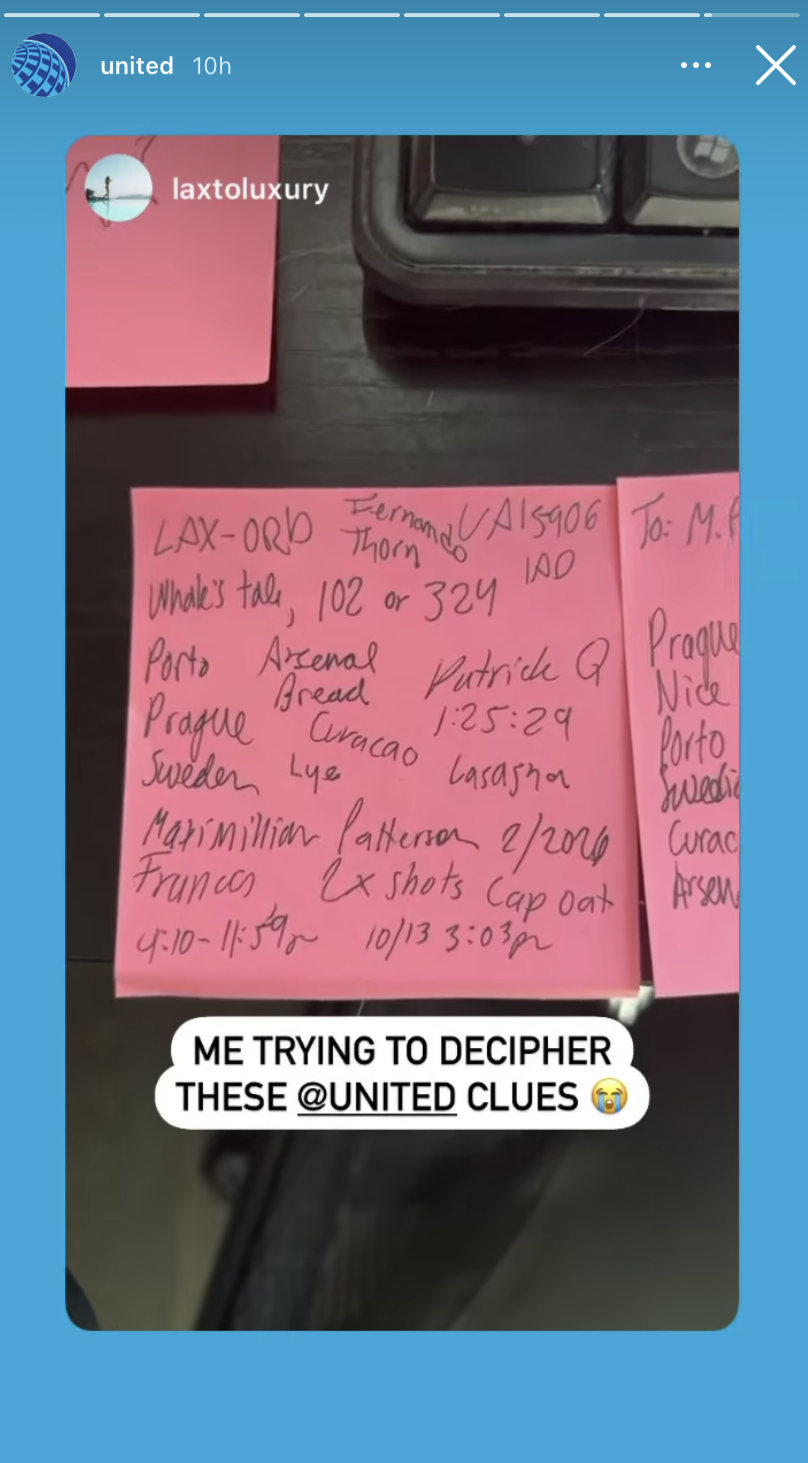 We even hid a clue in the United app.


PHASE 4: THE BIG REVEAL
24 hours later, we posted the reveal film to officially announce the routes.






THE RESPONSE:





And many more! Stay tuned for next year... 😉