Boxed Water Is Better – A black and white solution for going green.
Self-deprecating ads for a self-degrading product.


Out of Home Posters

---
Billboard (DC + LA)
---
Subway Poster
---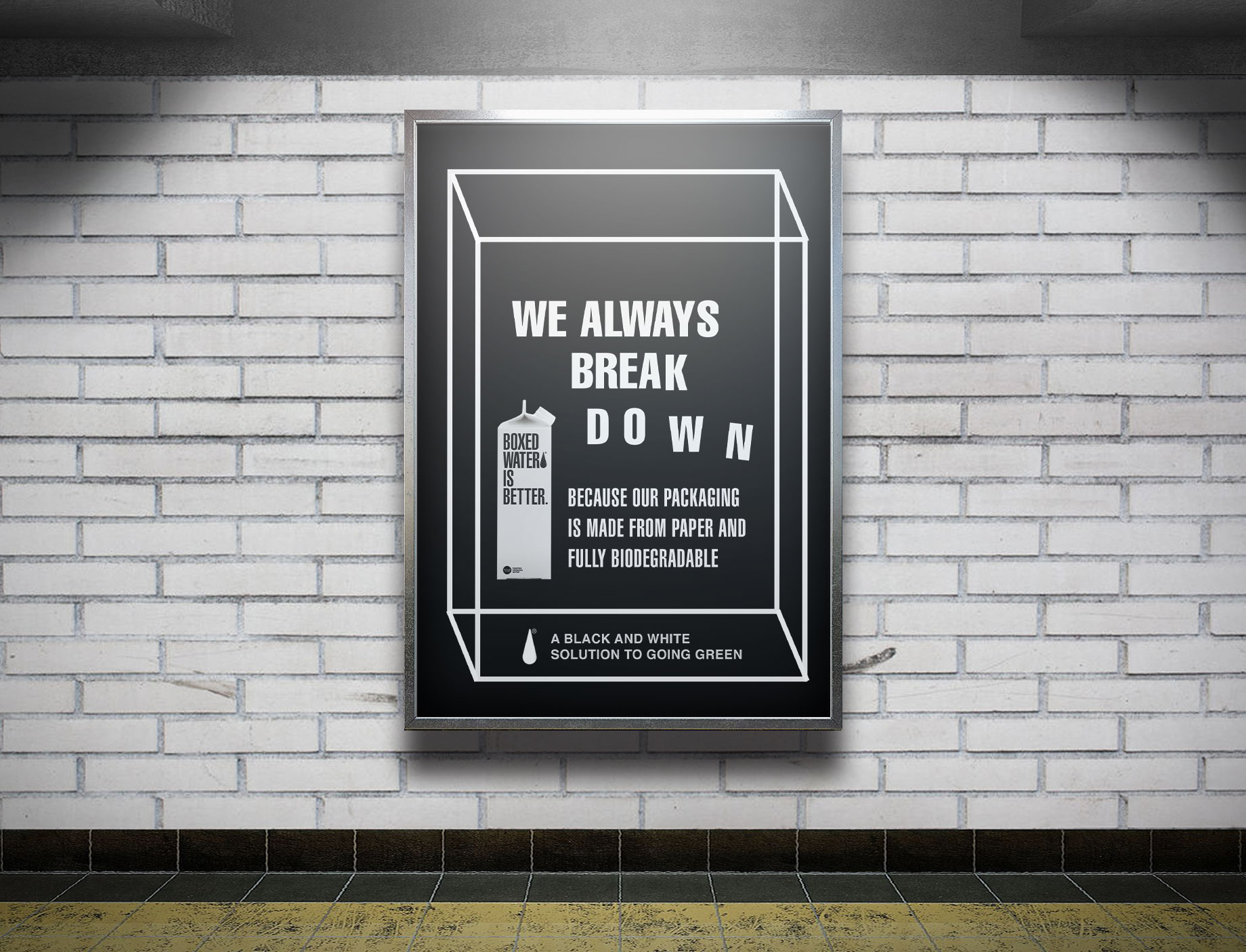 Product Extension: Airport Vending Machines
---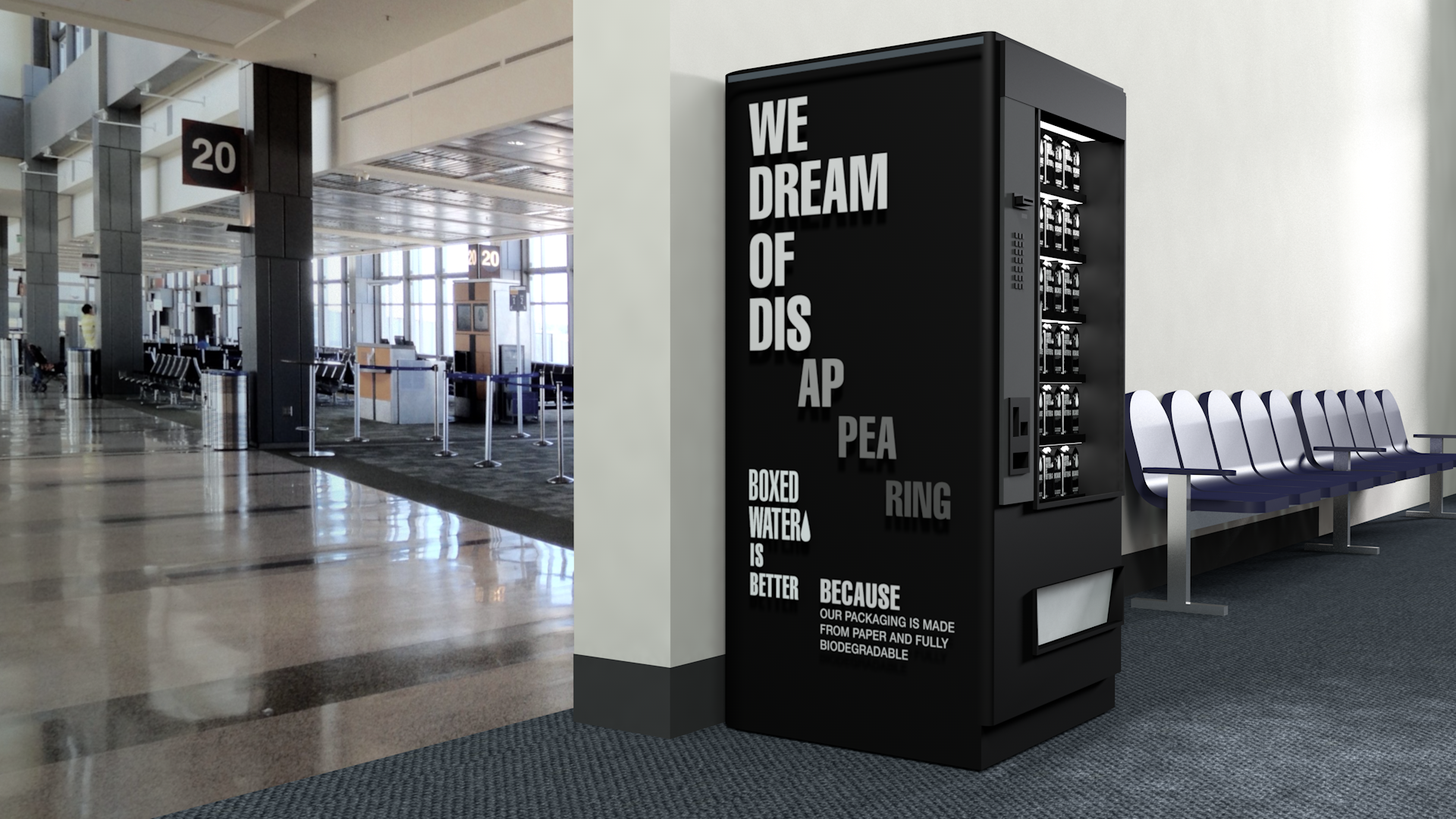 Instagram Ads
---
Product Extension + Selfie Campaign
---
A phone case designed for influencers' brutally honest selfies.


.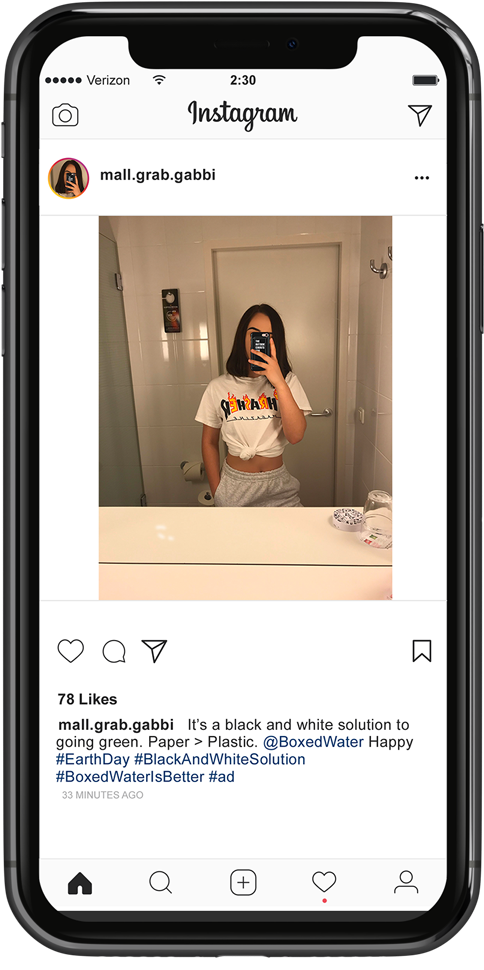 Stunt: Branded Trash + Recycling Bins in Santa Monica

---
Retail + Product Innovation
---
Partnership with REI to create in-store Boxed Water vending machines and branded toilet paper.


Packaging Redesign
---
The new packaging explains why Boxed Water is better for the environment, and helps make the carton stand out from milk cartons (which has been a prior source of confusion).








Made with Arielle Bryant (AD) and Cara Coffin (ST) ︎